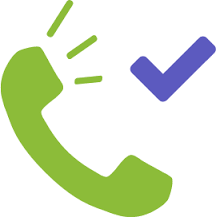 In my last post, we discussed how to nurture inbound leads. In this post, I want to take a step back and look at a type of lead that we prefer over another; live insurance calls vs online leads.
Live inbound calls are great because they are just what they say, live. There is an actual person who has taken the time to filter through what the customer is looking for based on their online form and makes sure they get to the right agent that specializes in exactly what they need. Not only is the call sent to you based on your specifications, but you know the shopper is truly looking for a quote.
The timing is also better with live calls. Live calls are sent to you when your business is open. Not generated, and then sent to your email in the middle of the night. Meaning when you get to the office the next morning you must filter through all of the leads, such a hassle. According to salesforce.com that first hour of getting a lead is the most crucial, for the longer it takes to make the first contact after you get the lead the less likely the lead will be converted. So, if you don't get to it until later in the day, because you were busy, you could miss out.
Obviously, there are a more reasons why we like live inbound leads vs online, but the basic difference is time and ease. Two things pretty much everybody wants and needs.