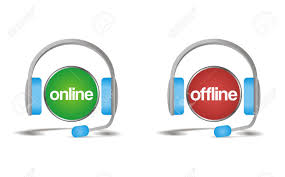 As you probably know, we specialize in consumer initiated inbound calls, but what does that really mean for you?
I talk all the time how the world has gone digital, and like so many business, so did the insurance industry. However, when they did, many agencies and marketers used online lead services to gain more business. This flooded the internet with online search leads and forms, and made it hard for customers to find the right insurer.
At one point, some very savvy people thought, let's hold the phone, quite literally, and bridge the gap between digital and offline communication with the use of the phone, (already in everyone's hand for 3.3 hours of the day), through a consumer initiated inbound calling system.
This consumer initiated calling system works exactly as it sounds…. by the customer calling us, go through an automated system then directly connecting them live, to you. The beauty of an inbound calling system is, as I said above, to bridge the gap between on and offline. This is great, because the consumer still finds what they are looking for online, which is where most people are looking for more information, but keeps people communicating offline, due to consumers calling and the call being directly sent to you in real time.
In a recent survey, 54% of users say they do not get enough information from mobile sites. With the inbound calling system, this problem is eliminated. What information is lacking online can then be found through a simple phone call. In another survey from thinkwithgoogle.com, of 3,000 mobile searches, results showed that 70% of mobile searchers called the business for more information. With people calling anyway you might as well get them to start calling you.
This just goes to show, that although it seems we live our lives online, a phone call with an actual person for more information is still very important to consumers. And this bridge between on and offline is the perfect way to find new clients and build new and lasting relationships.