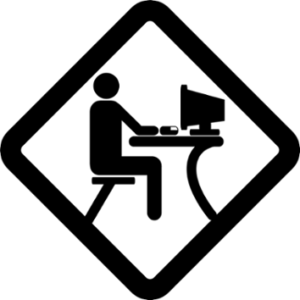 With technology being a huge and ever growing force in society all industries are realizing the need to adapt to this ever-changing world. But, the insurance industry is lacking, when it comes to moving forward with the use of technology. In a January 2017 survey by West Monroe Partners, a full-service North American business and technology consultancy, found the "insurance industry has yet to join the big data revolution" — thus revealing immense opportunities for innovative insurance leaders.
So that's the BIG PICTURE, but let's talk about you and your agency. Have you joined the data revolution without getting overwhelmed? I have a few tips.
Tip 1
Let's start easy, how are you getting your customers? If you are still relaying on old ways of doing it and haven't harnessed technology to gain new business it's time to start now. With online leads and consumer initiated inbound calling, it's like technology will do most of the work for you. No more cold calling or flyers or depending on referrals. I'm not saying stop using these altogether, but supplement them with the use of technology.
Tip 2
Use technology to improve customer experience. Carrie Camino, Director of West Monroe's Insurance Practice, says "Improvements in customer experience have been tied to increased revenue, and insurers have a market imperative to create highly-impactful customer interactions via customized (or personalized) products and services." This can be done through the use of edocs, Messages Download and signature services like docusign. Roughnotes.com says, using these services will improve workflow by automatically routing documents and messages to the appropriate client/policy and representative in a more timely manner, than say snail mail. This will save costs, by not needing someone in your agency to go through the work of opening, scanning and filing documents, not to mention it will save on office space. These tools will also allow your agency to be more efficient by receiving information faster and usually before the client does, letting you get a head start with their information.
Tip 3
Speaking of data driven customer service, what about using it for customer communication?  I've touched on this a little bit in pasts posts, but using technology to communicate with your customers will give you the upper hand and allow you to win the micro-moment. Customer communication like data-driven personalized outreach, is already being used by retailers daily, via newsletters, promotions and rewards programs. The insurance industry has been lacking in the use of data-driven personalization due to customer database inaccuracy. Services like our consumer inbound calling system do help alleviate inaccurate customer information. In addition, in-house or third-party data cleanup projects will also help streamline customer information. Propertycasualty360.comvwrites, "this can restore executive confidence and prepare the way for data-driven personalization. Any such effort should include securing customer preferences for contact across multiple channels (e.g., email, SMS, social media, voice, etc.) and gaining permission to engage customers on an ongoing basis." By finding out how your customers prefer to be contacted and where and when best to contact them will give you the upper hand to other agencies and put you more at the forefront of what your customers are looking for when it comes to their insurance needs.
Technology, love it and embrace it. It's not going away and it will only help your business. If you haven't considered new ways to use technology to improve your business, you should and if you have what did you do? Let me know in the comments.