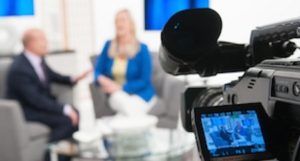 Adding video content to your insurance website is a great way to make effective, interactive content, visitors will not only learn from, but also share. I know, I have written about how the insurance industry is lagging on the technology train, but an easy way to get back on that train is through web based videos.
Now that you are on board, what kind of videos do your inbound customers want to see? Think of what you look for in videos; information, how to, testimonials. Line25.com says, compared to text or a static image, videos can tell another, often times, more convincing story. They also say, when you describe a certain feature in a video, it automatically makes it more alluring for your customers.
So how will you use video for your agency? Take the advice of Outboundengine.com and use it to post:
An introduction to your agency
Introduce your staff
Explain products and services
Provide an agency mission statement
Produce an FAQ series
Welcome new clients aboard
Run promotional offers
Do informational videos about insurance
If you were part of a seminar post the seminar for customers who missed it
View posting video as an extension of your blog. Take these videos and post them to your social networks, add them to your newsletters, maybe even start a YouTube style channel for your agency. The key is not how you use video for your agency, just that you are using it. It's yet another, easy and usually inexpensive marketing strategy to grow your agency.
Is your agency using video right now on your website? If so, what are you posting? Let us know in the comments.