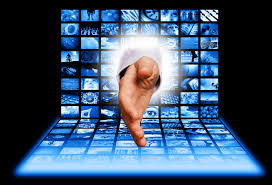 The world has gone digital; online dating, drone delivery, self-parking cars, the same should be said for insurance leads. As an Agent, it is important to always look for leads in the right places. As we move further into the digital age places like the internet are making having to call for leads a thing of the past.
According to the Nielsen Company report, American's spend an average of 10 hours and 39 minutes on the internet. Why not break into some of that screen time to gain some insurance leads? This use of the internet to get leads will require the Agent to be skilled and able to work well and effectively with both on and offline customers.
I understand, there is a belief in the insurance world that a value and relationship is created by an in-person meeting, but as I said times have changed. While the new "connected generation" no longer values face-to-face meetings, they do still find building relationships important. Thus, your ability to work on and offline is incredibly important. If you continue forcing your customers to do business only offline they will look for a different agency, and you can bet they will do it online.
So, let's adapt; but how? Agency Nation suggests joining the digital conversation.
Utilize social media channels
Provide e-signature capability
Use iPad/Android or portable projectors to deliver presentations
Send out weekly/monthly email blasts
Reply to clients via text message or email
Use Facetime or Skype to talk to a customer
By adapting these new methods, you have a major alternative to robocalling, which as I've said before no one really likes it. You can also use these digital tactics to communicate further with the leads we will send your way through our inbound calls system. And don't worry, you won't lose the relationships with your customers. Instead you will gain more by meeting them on their playing field, even if it's just a digital one.