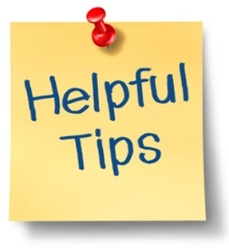 Besides direct connected inbound calls and buying leads, another way to gain new customers is through marketing; marketing yourself and your agency. Here is a list of our top 3 favorite tips for insurance marketing.
Social Media
As I have said in the past, the world has gone digital and this digital world is extremely social. With the use of Twitter, Facebook, Instagram and blogs, free marketing is at your fingertips, so why not use it. Valerie Foster, of Monitor Liability Managers, suggests providing useful and engaging content to attract new customers via social media. Remember you are not only communicating with possible new customers, but are also communicating and with current customers. Social media is a great way to reach people you might not have been able to reach before, but social media is not just tweeting and posting. Tammy Elizabeth Southin, a social media marketing consultant, puts it best by calling it roll up your sleeves interactive work that can build solid relationships and reputations. Another thing to remember is NEVER ignore or forget to respond to all inquiries and comments, whether they are followers or not. Treat every tweet/comment as a potential customer, because in the long run, it could be.
Watch your reviews
This one can tie in with social media, in the fact that more and more people look to online reviews and social media for opinions on everything from haircuts to coffee and yes, insurance. Outboundinsurance.com says 76% of people look to friends or family when it comes to buying insurance, and in the digital age friends don't only mean, in your physical vicinity, they also mean online. Brightllocal.com, a consumer surveyor, takes the review process even further and more digital, by finding that 88% of consumers trust online reviews as much as personal reviews. So, what does this tell us, read your own reviews. Don't be part of the more than 70% of agents who overlook online review sites. Treat online reviews as a form of "word-of-mouth" or like you would a recommendation. If the review is bad, find out why and fix it. If it's good, thank the reviewer. Much like social media this might take some sleeve rolling, but with the growing trust in online reviews you can't not not pay attention. (Could be confusing. Just say, you must pay attention)
Emails
Write better emails! I'm not just talking about the body of the emails, I'm talking about the most important part, the Subject Line. How many emails have you not opened, due to a lame or uninteresting subject line, and what happens to those unopened emails? Yep, the trash. Don't let your hard thought out emails end in the trash, because you could not think of an interesting subject line. Email is the best, nonintrusive way to communicate with your clients, and provide them with new information. Half of those emailed clients say the subject line will sway their decision to open the email or not.  Think of the subject line as your 30 second elevator pitch, or better yet your emails first impression, what is the best part of the email that will really entice the reader?
Per usual, there are so many more marketing tips for insurance out there, but use these to think of what you are doing now with your direct connect inbound calls and other leads and see how your business increases.